The Story
Meet Paige Dawson
It began with a visit to old friends… that never ended. Paige Dawson was in Fairhope to see fellow sorority sisters from her days at the University of Alabama, when they made the fortuitous choice of the Fairhope Inn for dinner plans. She fell in love with the charming town… and the Inn itself. When life brought a fresh personal chapter and a move to Fairhope 5 years ago, the Gadsden native with a love for projects was ready for something new. Anxious to get involved in the community, she learned the Fairhope Inn's longtime owner might be interested in selling. With no hospitality background but a career in property development and construction, Paige was still intrigued. Her friends offered encouragement and the nudge she needed to make the leap of faith.
Paige's first decision was enlisting the help of former longtime manager, Jeffrey Mog, to take the Inn on its next journey. His "answers in the back of the book" understanding of patron experience and expectations is key. "We eat with our eyes," offers Mog. "We do make the plate look beautiful, but the food comes first. The goal is one wow factor per dish and not multiple garnishes. From microgreens to zest, everything on the plate must be edible." Seasonality, freshness, and a fish of the day reflects the Eastern Shore's love of all things local.
With Jeffrey tasked to the culinary team, Paige threw her creative energy to work on a comprehensive renovation. The goal: a light fresh vibe, casually comfortable fine dining, and sophisticated southern hospitality. Closed for 100 days only to re-open in time for Covid-19's shutdown, the Inn finally reopened its doors with a splash in early fall 2019.
You'll find Paige today greeting guests, planning tablescapes, and still meeting her sorority sisters for lunch… this time at her very own table.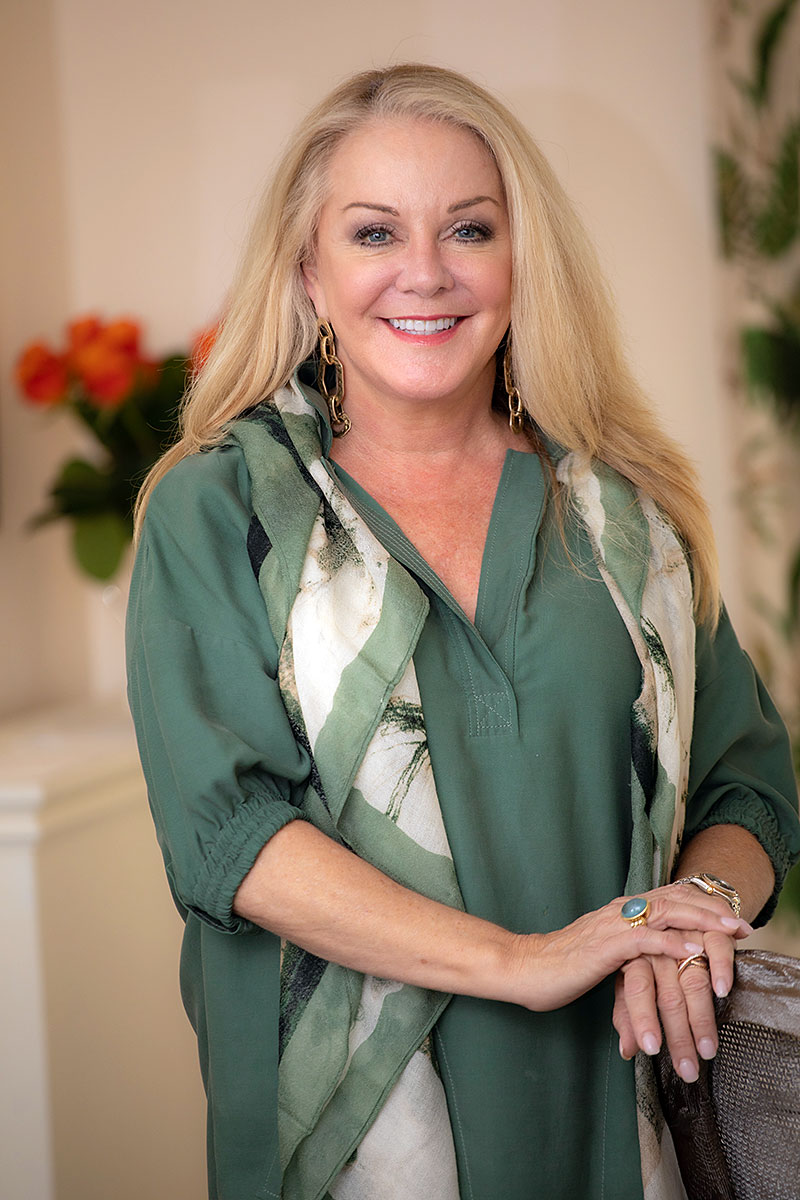 Paige Dawson- Owner, The Fairhope Inn